Is there wine on the market today that can be classed as good but is still cheap? Yes of course there is! A good cheap wine is available to anyone who loves to drink wine. One should always keep an open mind about the price and quality of a bottle of wine.
Storing cheap wines for maturity
Maturing Wine
It is wrong to think that all wine improves with age because it isn't necessarily so.
A large percentage of wine produced around the world is designed to be drunk within a year or two of production.
A small proportion of the world's wines are made from the right grape variety, and with care being taken by the winemaker, allows it to develop complexity as it matures.
That small proportion would not be classed as good cheap wine. This wine would be stored in the cellar for some time.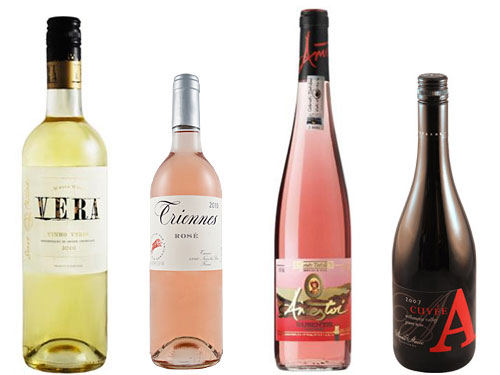 Discovering a good cheap wine
It can be overwhelming when you walk into a bottle shop at the amount of wine available.
However, when it comes to wine, one bottle priced as expensive doesn't necessarily mean it's better than another bottle next to it marked at a lower price.
Apart from taking a blind guess as to which wine is good value for your money when you visit a bottle shop.  It is an idea to read any articles in newspapers and magazines about wines that have been critiqued.
Information is power when selecting a wine as you will become a discerning consumer.  If you have a little knowledge about the region the wine comes from and why it may taste different.
Make Friends with wine
It is in your best interests to become friendly with the people behind the counter of your local bottle shop. If they are on the ball, they will soon work out that you are a bargain hunter when buying wine and guide your choice to a wine that may be under $15 a bottle but is selling like hotcakes.
Word of mouth is a good recommendation when purchasing a good cheap wine.
Wine Makers in Australia
Some of the biggest winemakers like McWilliams, DeBertoli, Yalumba, Hardy's, and Jacob's Creek consistently have a range of bottled wines priced from $7 to $15 and all are excellent wines.
Clare Valley Riesling, Yarra Valley's Windy Peak Chardonnay, De Bortoli's Vat 9 Cabernet Sauvignon and Scared Hill Shiraz, and Angove's Long Row Sauvignon Blanc to name a few.
Are all good cheap wines priced under $15.
In other Countries, wines are cheap too
There are many wine-producing countries around the world that produce quality cheap wines.
Try a drop of Cabernet Sauvignon from Argentina, Portugal, Chile, or South Africa as are all superb buying under $20.
For a good cheap wine, you couldn't go past a Pinot Noir from the Languedoc-Roussillon region of France or one from Central Otago in New Zealand, both priced under $20.
For a bold red wine, look to the lesser-known regions of California such as Santa Barbara, Lodi, and Amador as they all produce an excellent red.
A Spanish blended Syrah from La Mancha is another quality but good cheap wine at around $10.
Clean Skins might surprise you
A few years ago many wineries had an excess of wine and rather than waste it they bottled the product without labels and sold them off at a lower price.
Some were excellent and many a bargain was had, but for every 10 good bottles, there may have been 1 that was absolutely undrinkable.
Clean skins still exist today and although they come with no guarantees it is an exciting adventure to open a bottle and find an excellent wine suited to your pallet.
Such is the luck of the draw when it comes to purchasing good cheap wines.
The Label is the trick to good cheap wines
Sometimes a label may catch your eye on a bottle that is priced quite cheaply.  Its always an adventure to buy and try.  Then discover that it has turned out to be a good cheap wine.
While the graphics on a label may be eye-catching.  It is still an idea to read about the contents and discover the region that it came from.
New Wines to try
To help you decide just which wine you like to drink.  Always take any opportunity to try new wines on offer at wine-tasting events or at the bottle shops.
Be cautious of the "good story" that may be printed on the label.  As that often sends the price of a bottle up.  That's why I always tell you whats the story on the back of the bottle I reviewed.
A good cheap wine is one that the consumer has purchased at a reasonable price.  But then thoroughly enjoyed consuming it.
Category: Wine Tales